A good night's sleep is important for good health
Sleep is as essential to our bodies and minds as any other physiological function — like eating or drinking water. It isn't a luxury—it's an absolute necessity for our mental, emotional, and physical health. When we don't sleep well, every part of our lives can be affected—our relationships, our performance at school or on the job, our appetite and our energy levels. Lost hours of sleep do take their toll.
Think about all of the things you do during the day…work, school, family time, exercise, errands, housework. Do you think of sleep as a complete end to activity? You might be surprised. Some parts of our brains do increase their activity quite significantly…while you are sleeping.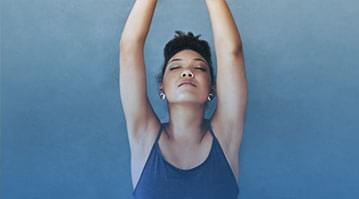 Here's what's happening while we're under the covers:
Sleepy or fatigued—which are you?
Knowing the answer helps in the diagnosis of sleep disorders
Signs of sleepiness
Daytime yawning
Fighting to keep your eyes open while sitting
Head nodding
Can nap easily
Signs of fatigue
Little energy
Too tired to exercise or finish a task
Difficulty falling asleep despite exhaustion
Feeling just as tired in the morning as you did last night